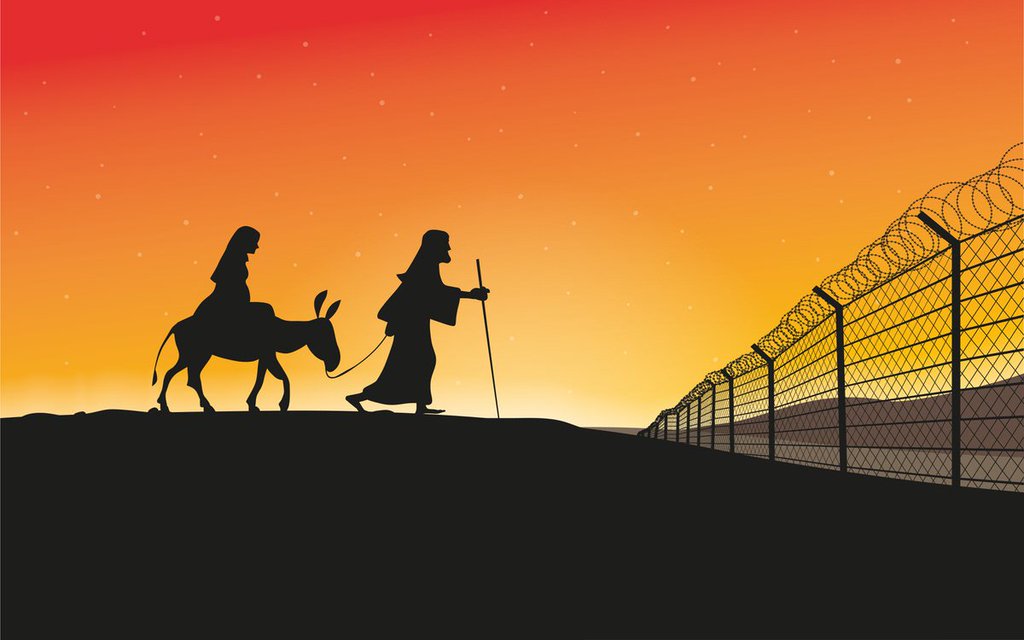 Here are some quotes from the most recent statements released by the Seventh-day Adventist Church regarding the  "zero tolerance" policy that has was approved by the Executive Branch of the United States and implemented by the Department of Justice.
Our role as believers and as citizens is to hold our nation's leadership accountable to a high moral and ethical standard in the interpretation of our laws…  The same biblical passage that has been abused to justify this policy declares that "love does no harm to a neighbor, therefore love is the fulfillment of the law…   A policy that seeks to accomplish a social and political goal by tearing apart families and harming children is a stain on our national character that will be difficult to erase. Thus, we are compelled to rise up and seek to relieve the suffering of these immigrant children who are languishing in detention centers, torn from their mothers' arms.  –  taken from the article entitled: "Stop Child Detentions" – A Statement from Pastor Ricardo Graham  President, Pacific Union Conference.   
The Church regards the nurture and protection of children as a sacred trust. – General Conference of Seventh-day Adventists Executive Committee on June 23, 2010, in Atlanta, Georgia
We accept our responsibility to… listen and care for those suffering from abuse and family violence, to highlight the injustices, and to speak out in defense of victims. –  General Conference of Seventh-day Adventists Administrative Committee (ADCOM) and was released by the Office of the President, Robert S. Folkenberg, at the General Conference session in Utrecht, the Netherlands, June 29-July 8, 1995.
"Suffer little children to come unto me, and forbid them not: for of such is the kingdom of God. Verily I say unto you, Whosoever shall not receive the kingdom of God as a little child shall in no wise enter therein" (Luke 18:16-17, KJV)… 
We affirm the right of our government to protect its borders and enforce the law; but it is a moral obligation of this country to protect all who cross our borders.  
Romans 13:10 guides us with these words: "Love worketh no ill to his neighbour: therefore love is the fulfilling of the law." – 
"Suffer the Little Children …"  
An Appeal From the Seventh-day Adventist Church in North America.  
"For the Lord your God is the God of gods and Lord of lords. He is the great God, the mighty and awesome God, who shows no partiality and cannot be bribed. He ensures that orphans and widows receive justice. He shows love to the foreigners living among you and gives them food and clothing. So you, too, must show love to foreigners, for you yourselves were once foreigners in the land of Egypt." Deuteronomy 10:17–19 … "Divide the land within these boundaries among the tribes of Israel. Distribute the land as an allotment for yourselves and for the foreigners who have joined you and are raising their families among you. They will be like native-born Israelites to you and will receive an allotment among the tribes. These foreigners are to be given land within the territory of the tribe with whom they now live. I, the Sovereign Lord, have spoken!" Ezekiel 47:21–23  … God calls His people to take an active part in not only welcoming in the foreigner or stranger that is within our gates, but also to make provision for them—treating them as if they are members of our own families…  "When the laws of men conflict with the word and law of God, we are to obey the latter, whatever the consequences may be." Testimonies for the Church, Chapter 37 (201.2).  – Statement on Child Detention & Family Separation, Michael T. Nixon, vice president for Diversity & Inclusion.
If you'd like to read more about those who are working to support and aid these immigrant families, you can find out more here.